Most Home Staging training programs start at $2000,


this manual with resources is very affordable at only $197!




After purchase, HSRA will send out

a

BONUS GIFT including a
special video of Jana walking through a Professionally Staged Home
giving key advice and tips to a showcase a home for market and a CD
recording of Jana's personal success method of How to Provide a
Home Selling Consultation. She also shares how to
turn these key services into thousands extra in income each year.
**These are not part of the product, but a bonus gift from HSRA!

Both Bonus products have a value of over $450 alone!

When you purchase your manual, you will be directed to a
Thank You page with a temporary link to immediately download your
How To Be A Home Stager manual in a PDF form.

How To Be A Home Stager is for you!

Are you ready to own your own business, make your own hours, and
be viewed as a highly valuable professional in the Real Estate Industry?

Create your opportunity now!

Do you have "that touch" when placing furniture and accessories in your home?
Do you enjoy helping others?

Home Staging is essential in the real estate industry now. With so many
competitive listings, home owners and real estate agents are needing to
have homes appeal to the masses and stand out.
This is where Home Staging comes in.

What is Home Staging? Home Staging is strategically placing furniture in a
home so that buyers can visually see themselves in the home. The goal of
Home Staging is to showcase and high light the key areas of a home, so
that it appeals to the masses.

ANYONE can be a Home Stager. This is not a licensed industry. With
that being said, it is extremely crucial to your business that you start off
with the best advice possible. "How to Be a Home Stager" is your guide
on starting your own Home Staging business.

About the Author of "How to Be a Home Stager"
Jana Uselton- Founder of HSRA and Owner of Model My Home.
Powered by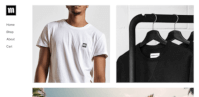 Create your own unique website with customizable templates.