Ten Different Astrological Analysis

In One Boo

k!each Individually Created Based On Your Original Personal Details. About 100 Pages Of Exiting Reading! This Will Be The Most Wonderful Astrology Reading You Will Ever Read About Yourself.generalities do not aply here only abouth yourself so spect to be amazed by this products that are here, we are bringing you the best so relax and forget to go to someplace else , you are a person and you are free you deseve the better and the better is this , as you think abouth your ife and the pressure of time forget for once in your life that you are needed somewere you need to be here and now to realy uderstand life you need to understand yourself first and then you can interrelate with some of the projects that you have in mind , but before you can relate to any prject , think is this realy what i eed ' WHAT IT IS GOING TO COST ME IN THERMS OF TIME EFFORT AND MONEY ,' ALSOif you are going to do one thing it will preclude you to do another , thats why you must plan wisely , do not plan to fail , plan to win and the only way to do it is to realy focus your life in the here and now , and let the plan developes , in a natural fashin , do one thig at the time , plan and clean the roadblocks that can hinder your plan , think ahead before you plan , and do jump when you need to jump , , life is simple if you make it so ,, remember everithing

is up to you ,
Powered by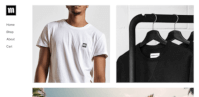 Create your own unique website with customizable templates.