How To Use Facebook Effectively For Business Marketing

Currently on the Internet, there are huge amounts of people participating on Facebook. This social media channel offers great opportunities for growing customers and increasing revenue for your business. Here are 13 small tips will help you use Facebook effectively for Business Marketing.

1. Reasons to encourage your fans to "like" Facebook AdsFacebook is considered to be the most cost effective advertising platform. It introduces an easy way to get to the target customers. More the people like your page, more you will get the traffic. How to encourage the target audience? One of the simplest manners compels your fans like your page is to offer rewards coupons.

2. Create convincing contentRemember that your Facebook ads should have the power to stimulate the visitors' curiosity and encourage them to buy your products or service. Hence, the content you use in the ad should be convincing, the words you use should be positive and strong. The content must be related with your service and products. The best way to do that is to bind the information, informative events related to your products and the service, video clips with some powerful words and present in on Facebook. Apart from that, you can post photos and stories related to your products on the Facebook wall. Make a regular survey to check the feedbacks, do reposts time to time. Thus you can easily attract the people.

3. Post easy and interesting questionsIf you are thinking that the customers would post their comment on your page with their own interest, then you are wrong. You have to arouse their interests. Post interesting questions and seek for the answers. Make questions easy to answer. Remember, your questions have to grab the yes and no answer and this is undoubtedly very effective to compel your fans to participate in the discussion.

4. Keep your page updated with an imageTo create an eye grabbing Facebook ad make your page updated. Images always attract the reader's attention. Upload pictures and tag yourself and your friends who would love to get the pictures. Not everybody loves to have the pictures tagged on their page.

5. Celebrate special occasionsIn order to zero in on your target audience, target their birthday and other special events of their life. It would make them feel special to you. Not only that, you can target customers by targeting their jobs, relationship status as well. Another great option for you is to target Facebook groups, applications and pages. These techniques are really very effective in strengthening the relationships with customers.

6. Target users especially on Friday or SaturdayTry to target weekend and holidays.As per the surveys done on the Facebook ads and business, the users get mostly active in these two days. Therefore, there is a chance that you would get most of the business benefits launching the products on these two days.

7. Easily reach the prospective audienceIf someone read your blogs, connects to you in some way or other, then all the friends of that person would be able to see it. Hence, you will be close to the prospective customers and the new opportunities will be opened for you. The best thing about the Facebook ad is that it is free.

8. Organizesmall competitionsThe present business market is very smart. It understands that people love to enjoy the win-win situation. To let the air of more fun for your target customers organize competitions and announce to give a reward. By sending email your customers to participate in the competition, you will not only present your service and products, but they will also understand your smart business approach.

9. Make use of the "Sponsor Stories""Sponsor Stories" technique has made the Facebook advertising more interesting as well as appealing. With this feature, you can easily advertise your products in a catchy way. This service is completely free and effective to bring more likes to your page.

10. Measuring the outcome of marketing activities on FacebookApart from doing regular activities on your page, you should measure the results as well. Check the fans, volume, conversion metrics, etc. this will help you to understand your target customers and their desire and this will ultimately improve your next campaign.

11. Find the best tool to measureIn order to measure the marketing activities and their results, you should use certain tools. If any measurement errors occur, then it will directly affect your traffic. Hence, using the best measurement tool is of huge importance.

12. Effective use of data collectedThe data you have gathered should not be used in a particular activity only. You can apply them in performing other marketing strategy. Keep focus on marketing in online platform, not in the platform of

Facebook

only. You can connect your Facebook page with other online marketing options. This again helps to come before the new potential customers. Thus, you can get an immediate response from your future customers.

13. Leader in online marketingAmong all the marketing strategies, marketing through Facebook is gaining huge success. This is the best platform to receive the instant response from the customers. Here, you can present your new products, apply new business ideas and you can easily comprehend the customer requirements. Thus, Facebook has turned to be the ruler of online marketing.

Gaining customer is a challenge indeed. Facebook is a business marketing platform where your activities can increase the appeal of your products and your clients may refer your products and services to their acquaintances. Over a half million people of this world have well accepted Facebook as the best marketing forum. They cannot be wrong. Ignoring Facebook is never possible for you. So, create your Facebook ad, share your products and get the attention of some active users. It may happen that one day, Your Facebook page and Facebook ad will be your prime business identity. Best of Luck! ahora . para mis amigos en español que quieren acer dinero usando facebook use la informacion que collecte en facebook para sus operaciones de mercadotecnia, eso se deveria decir primero pero pues se dijo al ultimo en ingles , encuentre la herramienta para medir sus actividades de mercadotecnia efectivamente , pues no quiere trabajar a aciegas, vean los fans volumen y conversiones aga historias de sus spomsors esto es decir sus clientes y patronisadores de sus esfuersos trabaje con el consepto de yo gano tu ganas aga el contenido estimulante y aga preguntas intrigantes ,

Buy This Job Training Program - NOW
And Become Owner and President of a
Local FunFacts News Advertising Business in your area.
Only $79

(Search the Internet and you will never find a better career opportunity then this.)

Click Here!
Powered by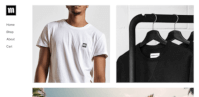 Create your own unique website with customizable templates.